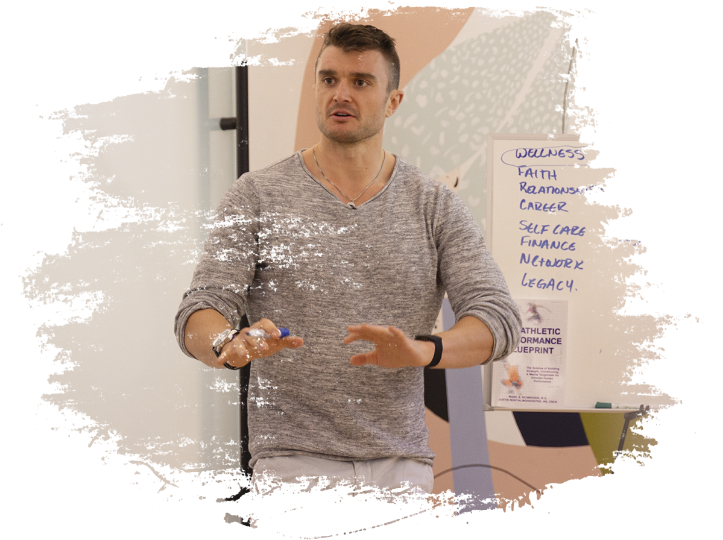 To many this photo looks just like any other keynote, but to me it was a major defining moment, that included a completely empty room.
I had rented out Lululemon's New York City headquarters. I had sponsors with their own banners on stage, stacks of all three of my books, and dozens of RSVPs.
After my exit from the National Hockey League performance world, I felt I was ready for my next big move. This would be it.
I was scheduled to speak at 7pm, and I stood ready to greet people right when the doors opened at 630. Being on Broadway street, one of the busiest streets in NYC, there was a lot of hustle outside but nobody looking to attend the book launch.  It's NYC, I thought…

Everybody is always late. 
Nope. 
Maybe the directions were wrong? 
Nope. 
At 7:30, the hard truth sunk in. Nobody was coming. Despite all the fanfare, the sponsors, and the cameras, the wonderful set up, nobody came. When I say nobody… I mean ZERO people showed up
There was however a homeless man who walked in asking if there was a coffee he could have, in which we gave him 3, a protein bar, a book, and a piece of fruit as he went on his way.  
It was at that point I was faced with a decision. I could either pack up and go home, or go on as if the room was full. In my mind, there was only one choice. I stood up there and gave that speech as if the room were full. I spoke firmly on the issues that mattered to me: how to take the lessons and strategies from elite performance and help ordinary people live their best lives.
As I choked back tears of embarrassment as I finished the keynote I said confidently, "Mark my words, there will be a point when this room is full."  I saw the eyerolls from the media and cameramen, and a few recoiled face expressions that told me they felt bad for me, but also had zero belief.
Just three years later, the room would be full.
That book that sat in stacks in that New York City room was the first fuel for what, three years later, became a multiple 7-figure business.
Below, you can read more about the specifics of my journey, and exactly how I help leaders, executives, and athletes optimize their health in order to realize consistent performance.
But from this story, I hope you've heard everything you need to know. Just like everybody in life, I've failed. I've been embarrassed, gotten fired, slept in my car, commuted two hours a day just to continue to pursue my God given purpose.
Failure is an event NOT a person.
Yet, in the end, faith is what empowered me to win consistently.  The relentless faith knowing I was exactly where I needed to be at that moment, and that I was experiencing every high and low for a reason.  Did I know what it was yet, absolutely not.  Was it easy, not in the slightest. Would I change anything, not a chance.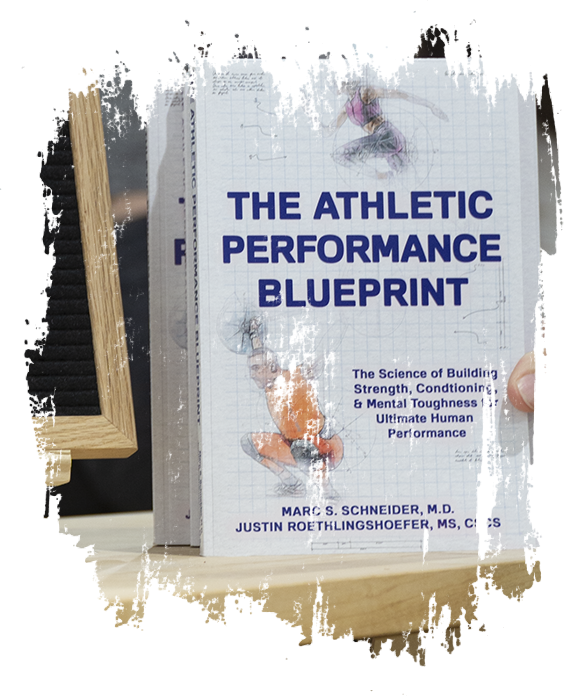 Through every threadline, from minor hockey, to the NHL, to working with Fortune 500 companies, my obsession with the process and the pursuit of consistency was the difference maker, no matter how rocky that journey was.
At the core, I'm a maverick leader, who shows up with deep vision, passion, and creativity. My obsession with the pursuit of true, holistically integrated fulfillment in life, and truly living differently is what drives my daily consistency and purpose.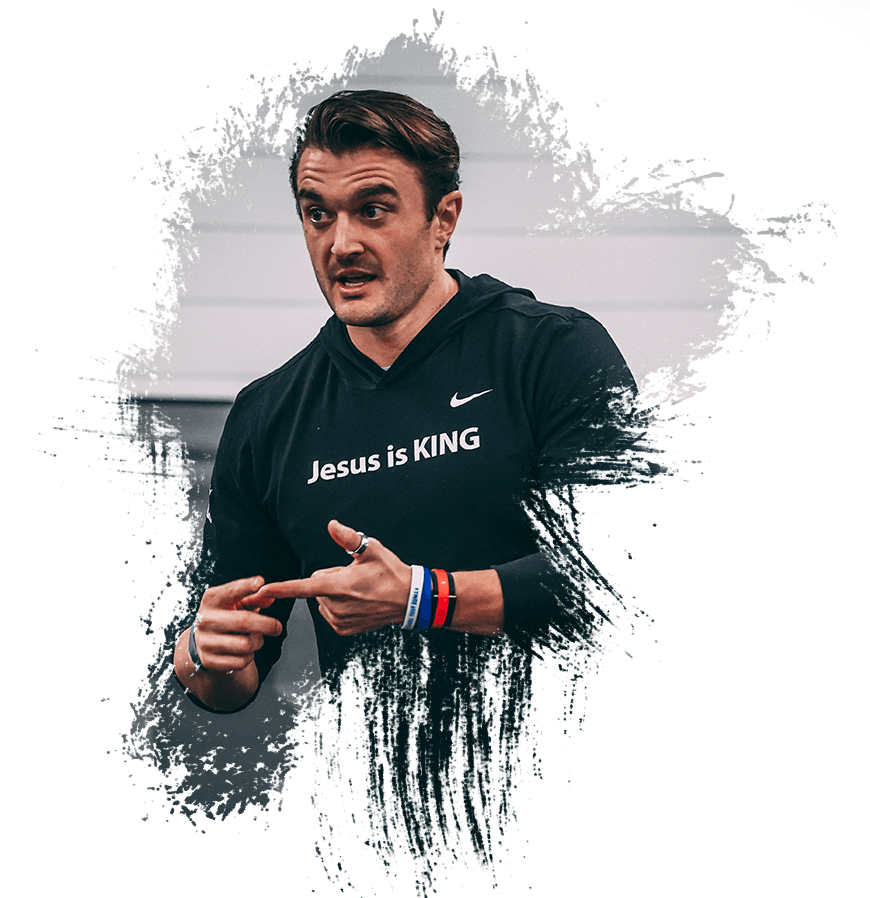 Now, here's the short version in case I'm speaking at your event or coming on your podcast.
Justin Roethlingshoefer centers his performance-enhancing programs on a holistically integrated approach to health and performance. His core philosophy is that performance is realized when health is optimized and we cannot separate physical, emotional, mental, and spiritual health. 
He is the co-founder of Own It Coaching, a multiple seven-figure coaching company that applies this health and performance philosophy to clients ranging from NHL stars, to Fortune 500 executives, to entrepreneurs looking to take that next step and level up.
He's also the creator of the Own It App, which provides simple data collection, meaningful insights, and personalized plans to help users OWN their habits and improve recovery, health, and performance.
Justin has spoken at dozens of events, including the TEDx stage. He's the host of the Sports Science and Recovery Podcast and The Own It Show.
Additionally, Justin is the author of three books (Amazon bestsellers), including Intent: A Practical Approach to Applied Sports Science for Athletic Development and Own It. 
Whether in his coaching, writing, or speaking, Justin is well-regarded for his ability to take complex scientific topics and distill them into practical, applicable action steps. He has a rare combination of the ability to understand the science of sports performance, sleep, and recovery on a deep level, while being able to translate and distill the complex topics into a form others can actually use.